Staff Profiles
Harley M. Sherman, CPA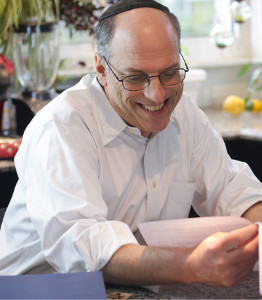 Harley has over 20 years of experience in personal income tax, home-based budgeting, small business start-up activities, accounting and income tax issues.  He has been responsible for servicing clients in the medical, food service, real estate, governmental, and construction industries.  He has an extensive background in accounting and auditing of Federally and privately funded construction projects and has attested on over $3 billion of construction projects, including Davis-Bacon Act and Disadvantaged Business Enterprise requirements.
Harley is a member of the American Institute of CPAs and the Michigan Association of CPAs. He also obtained a Certified Fraud Examiner (CFE) designation from the Association of Certified Fraud Examiners (ACFE), a Six Sigma Greenbelt from Lawrence Technical University, and is also a Quickbooks ProAdvisor.
Harley is a 1985 graduate of Central Michigan University where he received his Bachelor of Science degree; in 1994, he earned his Masters of Science in Professional Accountancy from Walsh College.  Harley is an Adjunct Professor of Accounting and Income Tax at Oakland Community College.  In his spare time, Harley enjoys cooking, reading about military history, and refinishing wood furniture.  A life-long resident of Southeast Michigan, he lives in Oak Park with his family, including three dogs and a cat.

---
Stacie Ziehm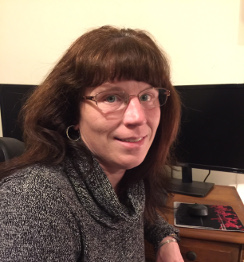 I have been with Harley M. Sherman C.P.A. since August 2018. Prior to coming to work for Harley Sherman, my 15 years of accounting experience has been in private industry.  I started my career as an Accounting Assistant while continuing my education in 2001 working for an automotive manufacturer.  In 2008, I graduated from Baker College with my bachelor's degree in Business Administration majoring in accounting.  From there I gained experience on the purchasing side of business. Shortly thereafter, I accepted a position and for the last eight years was a Controller, and HR Administrator for a Seal Manufacturer and Distributor.  Most of my experience has been with small to midsize companies, in management, preparing financial statements, preparing for different types of audits, working with insurance companies, and banks. I have acquired many other business and accounting skills along the way.  Currently I am studying to take the C.P.A. exam which I hope to complete within the next twelve months.
When I am not working, or studying I enjoy spending time with my family, working out, running and possibly swimming. In 2017, I ran a Half Marathon for the first time in the Let's Get Out and Move Festival of Races, as well as Tough Mudder Half race, and the Weekend Warrior 10K Race. For 2018 my focus shifted back to my career which is how I became a part of Harley M. Sherman C.P.A.   I look forward to continuing to build upon my career, reaching professional goals, and working with our clients.  Every day is a new opportunity for success and growth.